[row]
[span8]
Who
Jesse Warden is a software consultant who lives in Richmond, Virginia, USA.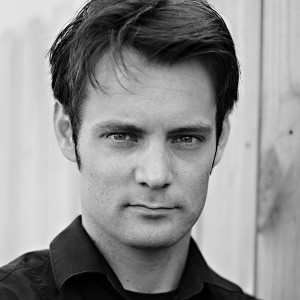 Jesse started developing with software back in the late 1990's using Macromedia Director to assemble training software for a stock trading company. Later he fell in love with Flash, and continued to build software for a variety of clients atop the Flash Player. As his projects grew in scope and responsibility, he dove head first into Adobe Flex and started his consulting career. As the mobile revolution happened, he used those same front-end architecture, development, and consulting skills for mobile applications using the JavaScript/HTML/CSS stack. He now works as an HTML5 Architect at Accenture.
He's spoken at conferences & user groups around the world, contributed to & tech edited multiple books, and consulted with a variety of clients from HBO, Disney, and IBM to name a few.
What
Jesse primarily specializes in consulting for front end technologies. He prefers using Agile/Kanban methodologies and working directly with clients through the design, develop, and deployment phases.
I'm Winston Wolfe. I solve problems.
He's often hired to either save troubled projects or to help pivot larger, older code bases faster. His ability to balance existing & new technical debt with required feature deliverables, appropriate team milestone delegation, all the while working through (or side stepping) company politics are what make him an effective consultant. He likens it to "The Wolf" from the movie Pulp Fiction.
Why
Jesse's always liked building things, technology, and untying knots. Growing up with shows like A Team, Airwolf, MacGuyver, and Knight Rider inspired him to be curious about engineering, like machines, and value team work. Grandparents & parents encouraged Jesse's artistic skills which gave him a respect for good design. Always being the new kid helped him learn how to adapt to new groups of people. The general 80's mantra of "fight the bad guys, save the world" really engendered this strong desire for Jesse to build software that helps people.
How
If you'd like Jesse to work with your team, Accenture will love to hear from you.
For personal, life coaching, health/fitness, programming, or beer questions, feel free to email Jesse at jesse@jessewarden.com.
[/span8]
[/row]